About Us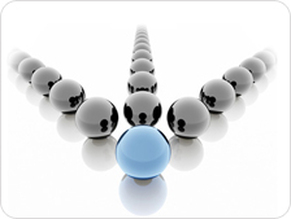 Nexus BI is a consulting company that specializes in Business Intelligence and Data Warehousing. Our specialization extends to MicroStrategy, Data Modeling, all major databases, BI Reporting, and Project Management. We have years of experience in all of these areas and have successfully lead many Fortune 500 companies with their project,data warehouse, business intelligence and MicroStrategy requirements. Our consultants have worked in many different implementations and can provide excellent leadership and expertise on our client projects.

Nexus BI derives "Nexus" from latin word nectere meaning to "Bind" - also meaning "Center" or "Focus". The "BI" is an abbreviation for Business Intelligence which is the main focus for us. Our focus is to concentrate on Business Intelligence and ensure the success of our clients.

Contact Us for more information.
---
---
Corporate Info

Nexus BI, LLC.

19800 MacArthur Blvd Suite 300

Irvine, CA 92612

Phone: 626.386.3987

Email:

info@nexusbi.com

You can send us a message from our

Contact Us

page

Learn more

About Us
---